Our Catholic school is part of the Catholic Church. We work in partnership with our local parish and priests in order to enrich the spiritual life of the students, staff and families of our school, especially through the celebration of the Sacraments.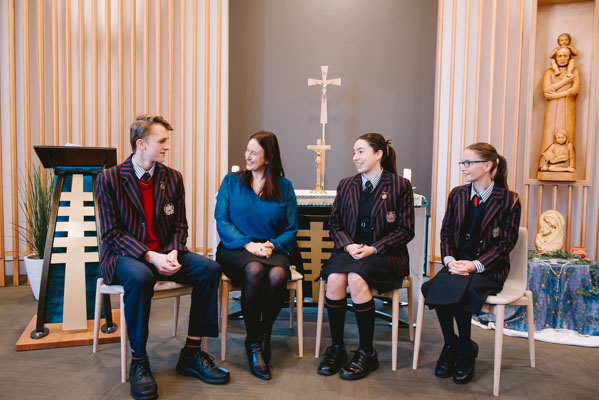 Marist Catholic College Penshurst has a strong relationship with the parish priests from our Feeder Parishes; Regina Coeli Beverly Hills, Mater Dei Blakehurst, St Michael's Hurstville, Our Lady of Fatima Kingsgrove, St Joseph's Oately, St Declan's Penshurst, St Joseph's Riverwood and St Raphael's South Hurstville.
We aim to continue to deepen our ongoing partnership with our parishes as a way of building a thriving Catholic community. We hope to do this by bringing together primary and secondary students with local parishioners to join together in celebrating the Eucharist, Stations of the Cross and the Alpha Youth Program.
Our parish priests support the sacramental life of the community through their active involvement in school liturgies, reconciliation, reflection days and retreats. With the support of these parishes, we are further able to provide the opportunity for our students to participate in parish masses, undertake formation to become Extraordinary Ministers of Holy Communion and support them when preparing for World Youth Day, Australian Catholic Youth Festival and other Archdiocesan initiatives.