Our teachers know their students and work with them to help them realise their potential as learners. Our focus on authentic learning and authentic assessment ensures that we challenge our students to grow in their learning and achieve their personal best.
Throughout our community of Sydney Catholic schools, we have shown high performance of our students in measures such as NAPLAN and the HSC.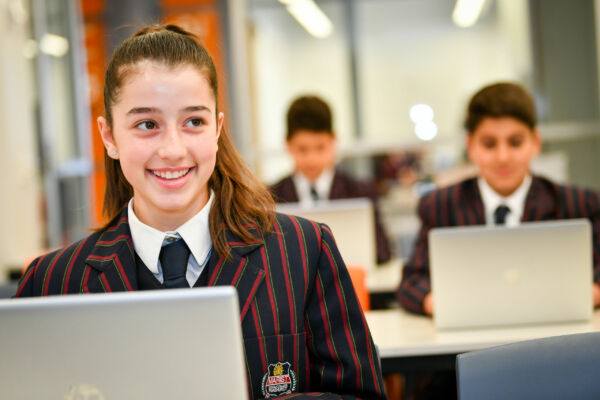 Our HSC Successes 2020
28 out of 30 subject above state average.
94% of results we Extension Course in E3 & E4.
59% of all student results were Band 5 & 6.
44% of students achieved a Band 6 or E4 in one or more courses.
Nominations for Outstanding HSC Practical Works in all subjects Music, Design & Technology, and Visual Arts.