Our teachers know their students and work with them to help them realise their potential as learners. Our focus on authentic learning and authentic assessment ensures that we challenge our students to grow in their learning and achieve their personal best.
Throughout our community of Sydney Catholic schools, we have shown high performance of our students in measures such as NAPLAN and the HSC.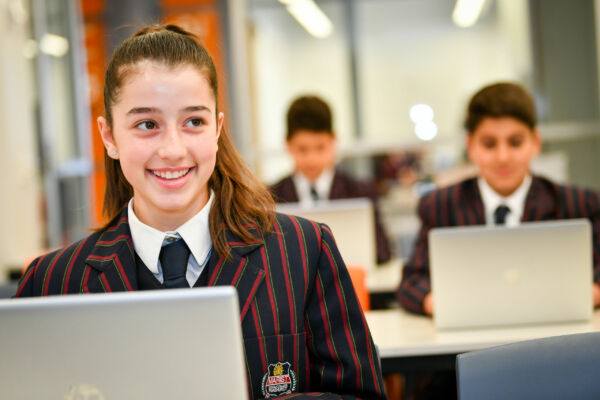 Our HSC Successes 2022
Top ranked SCS coeducational school
Ranked 88th in the State
100% of 2 unit subjects above state average.
94% of subjects above state average
98 Band 6 results
61% of all student results were Bands 5 & 6
3 All Rounders – students scoring above 90 in at least 10 units
5 Top Achievers – State Placings: Modern Greek Beginners (1st),
Studies of Religion II (3rd), Mathematics Advanced (9th),
Music 1 (9th), Design & Technology (10th).