Through the Family and Faith program, parents – as the first educators of their children – are invited into a deeper and more intimate relationship with the person of Jesus Christ.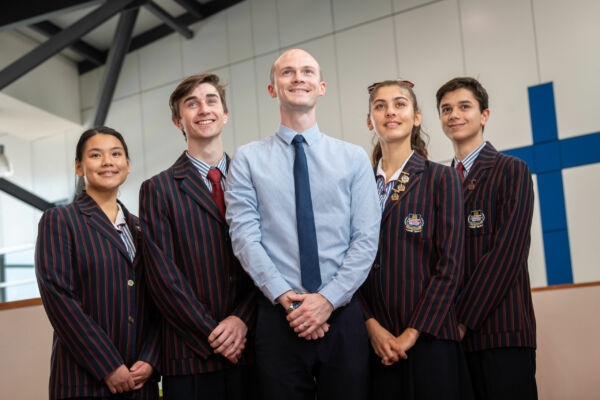 We believe that the strong relationship that exists between 'family-school-parish' at Marist Penshurst is the important foundation for the ongoing spiritual formation of our students. A number of special liturgies are celebrated with an open invitation to the families of the College. Some of these occasions include the College Inaugural Mass, Leaders Investiture Prayer Service, Year 12 Graduation Mass and the Mother's and Father's Day Liturgies.
We continue to support our families connection with the local parish communities by promoting parish liturgies and formation opportunities like Alpha for adults, Easter and Christmas Masses and Sydney Catholic Schools faith formation workshops for parents.
We are blessed to have the support of our parents and families and recognise that the College's faith formation and retreat programs would not be possible without their support.